Main content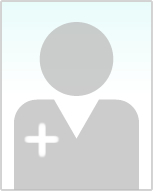 Need Help? Call 1-800-4SUTTER
Medical Affiliation(s)
Hospital Affiliation(s)
Education & Training
Medical education:
St. George's University School of Medicine, Greneda, West Indies, 2001
Internship:
Highland General Hospital, University of California, San Francisco, 2002
Residency:
University of Southern California, Keck School of Medicine, 2005
Department
Anesthesiology
Additional Information
Dr. Choudhury provides all aspects of peri-operative anesthesia care of general, ENT, orthopedic, neurology, gynecology, ophthalmology, pediatric, plastic, urology and obstetric cases.
Spoken Languages
Primary:
English
This physician directory is provided as a convenience to you. It is not intended as a recommendation, referral, or endorsement of any particular provider. Physicians are not employees or agents of Sutter Health or its affiliates. The information is submitted by each doctor and we make no guarantee or warrantee as to the accuracy of the information. Sutter Health is not responsible for any loss or damage caused by your reliance on this information. You should verify the accuracy of the information directly with the physician's office.


Want to See
Other Doctors?