Main content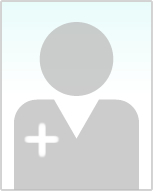 Opens in new window
Patient Satisfaction Rating

76 Patient Ratings
Learn More
Practice Information
Dr. Pasyar sees children in Urgent Care.
Medical Affiliation(s)
Education & Training
Medical education:
Shiraz Medical School, Shiraz, Iran
Internship:
University of Southern California
Residency:
Stanford University
Special training:
Pediatrics, American Board of Pediatrics
Additional Information
Infectious disease, immunization, nutrition, preventative medicine and pediatric emergency medicine.
Spoken Languages
Primary:
English
Additional:
Farsi (Good)
Persian (Excellent)

Community Activities
American Academy of Pediatrics, Infectious Diseases Society of America
Personal Interests
Dr. Pasyar enjoys sports, music and spending time with family and friends.
Philosophy of Care
To provide evidence-based quality care to the patient.
This physician directory is provided as a convenience to you. It is not intended as a recommendation, referral, or endorsement of any particular provider. Physicians are not employees or agents of Sutter Health or its affiliates. The information is submitted by each doctor and we make no guarantee or warranty as to the accuracy of the information. Sutter Health is not responsible for any loss or damage caused by your reliance on this information. You should verify the accuracy of the information directly with the physician's office.


Want to See
Other Doctors?
Access Your Health Record