Main content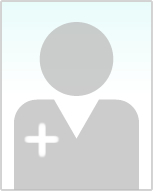 ---
Office hours
Monday, 10 a.m. to 7 p.m.
Tuesday, 8 a.m. to 4:30 p.m.
Wednesday, 8 a.m. to 4:30 p.m.
Thursday, 9 a.m. to 6 p.m.
Friday, 9 a.m. to 6 p.m.
Medical Affiliation(s)
Education & Training
Medical education:
Bachelor Degree, University of California Berkeley; Bachelor & Masters in Nursing, Columbia University; Post-Master's in Family Practice Harbor-UCLA
Licensure/certification:
Certified Family Nurse Practitioner, Certified Nurse-Midwife, IUD & Nexplanon Insertion
Additional Information
Family practice, women's health, pediatric care, integrative medicine
Spoken Languages
Primary:
English
Additional:
Hindi (Good)
Spanish (Good)

Community Activities
California Association of Nurse Practitioners, American College of Nurse-Midwives, UCSF School of Nursing Volunteer Clinical Professor
Personal Interests
Ms. Chavarkar enjoys traveling, cooking, tennis, swimming, running, and playing violin in her spare time.
Philosophy of Care
I am dedicated to creating a working relationship with patients toward a healthier and fuller life. I have been working in community health for 15 years and love working with families. As someone who has grown up in the Bay Area, I am proud of our diverse culture and enjoy working with people from all backgrounds.
This physician directory is provided as a convenience to you. It is not intended as a recommendation, referral, or endorsement of any particular provider. Physicians are not employees or agents of Sutter Health or its affiliates. The information is submitted by each doctor and we make no guarantee or warranty as to the accuracy of the information. Sutter Health is not responsible for any loss or damage caused by your reliance on this information. You should verify the accuracy of the information directly with the physician's office.


Want to See
Other Doctors?
Access Your Health Record