Main content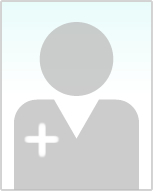 Jonathan Briskin, M.D.
Cardiovascular Disease
(Board Certified)
Accepting
new patients

Opens in new window
About Mills-Peninsula Medical Group Doctors
If you have HMO insurance and choose this doctor, your care, including laboratory and radiology services, will be provided by the Mills-Peninsula Physician Network, which includes doctors in Daly City, San Bruno, Millbrae, Burlingame, Foster City and San Mateo.
Medical Affiliation(s)
Hospital Affiliation(s)
Education & Training
Medical education:
New York University Medical School
Internship:
Bellevue Hospital and New York University Medical Center
Residency:
Bellevue Hospital & New York Medical Center
Fellowship(s):
Cardiology Fellowship, Stanford University
Spoken Languages
Primary:
English
Additional:
French

This physician directory is provided as a convenience to you. It is not intended as a recommendation, referral, or endorsement of any particular provider. Physicians are not employees or agents of Sutter Health or its affiliates. The information is submitted by each doctor and we make no guarantee or warranty as to the accuracy of the information. Sutter Health is not responsible for any loss or damage caused by your reliance on this information. You should verify the accuracy of the information directly with the physician's office.


Want to See
Other Doctors?